The Benefits of CBD Oil
CBD oil has become increasingly popular in Pakistan as more and more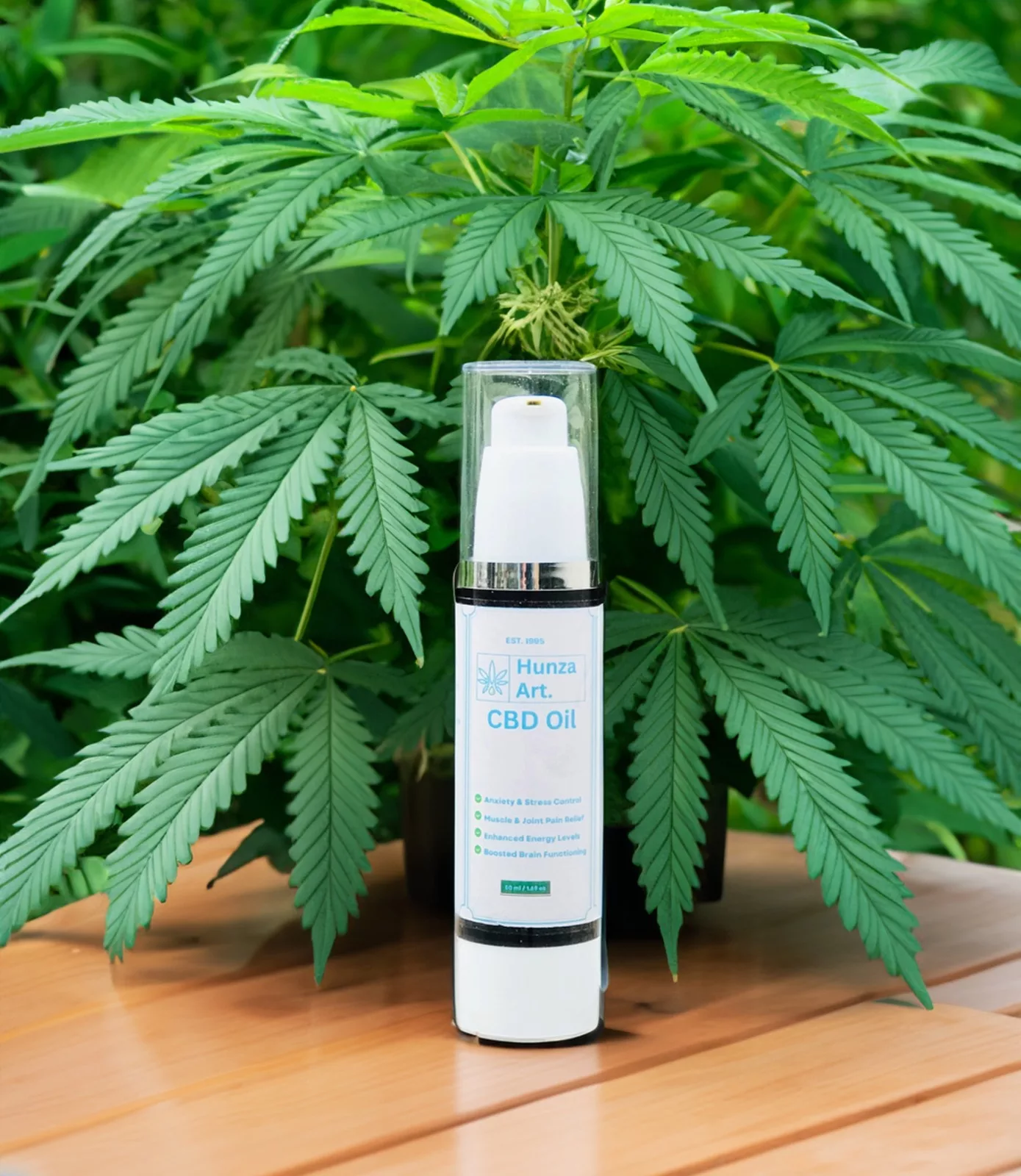 people discover its potential health benefits. CBD, or cannabidiol, is a natural compound found in hemp plants. It is non-psychoactive, meaning it does not produce high or any psychoactive effects. To buy Buy CBD Oil in Pakistan, keep reading.
Start Experiencing the Benefits of CBD Oil Today
Take the first step towards improving your overall health and well-being by trying CBD oil. With its potential benefits and growing popularity in Pakistan, it's worth giving it a try.
How Can CBD Oil Benefit You?
CBD oil may help with a variety of health issues, including:
Reducing anxiety and stress
Alleviating pain and inflammation
Improving sleep
Reducing acne and other skin conditions
Improving heart health
Where to Buy CBD Oil in Pakistan
Looking to purchase CBD oil in Pakistan? You may have a harder time finding organic, full-spectrum options due to limited hemp growth in the country.
However, Hunza Art has made this product more accessible to the Pakistani market.
Alternatively, you can also find CBD oil online by searching for "CBD oil in Pakistan". When shopping, be sure to choose a lab-tested product made from high-quality, organic hemp to ensure the best quality.
CBD oil prices in Pakistan
CBD oil prices in Pakistan can vary depending on the brand, strength, and form of the product. Be sure to compare prices and read reviews before making a purchase to ensure you're getting a high-quality product at a good price.
Buy CBD Oil Online in Pakistan
Buy high-quality CBD oil in Pakistan from Hunza Art. We offer the best prices on 100% pure high-quality CBD oil made from homegrown hemp seeds. Our product is potent enough to give you a buzz and yet its THC levels are below 0.3%. Moreover, we offer free shipping all over Pakistan on our product and give you no questions asked money-back guarantee. Place your order now to enjoy the mindblowing benefits of our CBD oil.