In recent years, CBD oil has gained significant attention for its potential health benefits. With its rising popularity, many people in Pakistan are curious about its uses, benefits, and availability.
This comprehensive guide will provide you with everything you need to know about CBD oil in Pakistan.
Also Read: The Rising Popularity of CBD Oil in Pakistan: Benefits, Price, and Online Availability
What is CBD Oil?
CBD, short for cannabidiol, is a natural compound found in the cannabis plant.
Unlike its cousin THC (tetrahydrocannabinol), CBD does not produce the characteristic "high" associated with marijuana use. CBD oil is derived from the hemp plant, a variety of cannabis that contains low levels of THC.
The oil is extracted from the plant's flowers, leaves, and stems, and then it's typically diluted with a carrier oil, such as coconut or hemp seed oil.
What Does it Contain?
CBD oil contains various cannabinoids, terpenes, and other beneficial compounds found in the hemp plant.
These components work together in what is known as the "entourage effect," enhancing each other's effects and promoting overall wellness.
It's important to note that high-quality CBD oil undergoes rigorous testing to ensure it meets safety and purity standards, with THC levels typically below 0.3%.
CBD Oil and THC (Tetrahydrocannabinol)
THC is another prominent cannabinoid found in cannabis, known for its psychoactive effects. Unlike THC, CBD does not cause intoxication.
When CBD oil contains less than 0.3% THC, it's classified as hemp-derived and is legal in many places, including Pakistan.
This minimal THC content ensures that CBD oil users can experience its potential benefits without worrying about getting high.
How to Use CBD Oil?
CBD oil offers various consumption methods to suit different preferences. Sublingual consumption involves placing a few drops under the tongue, allowing for faster absorption into the bloodstream.
Alternatively, you can mix CBD oil into foods or beverages. Topical application involves directly applying the oil to the skin, which may be useful for localized concerns like skin irritations or muscle discomfort.
Dosage varies from person to person, so it's advisable to start with a low dose and gradually increase as needed.
CBD Oil Benefits
The potential benefits of CBD oil are wide-ranging and continue to be explored through research. Some of the reported benefits include:
Pain Management
CBD interacts with receptors in the endocannabinoid system, which may help alleviate pain and discomfort.
Stress and Anxiety Reduction
CBD may promote relaxation and reduce anxiety by affecting serotonin receptors in the brain.
Sleep Improvement
Many users report improved sleep quality and duration after using CBD oil.
Inflammation Reduction
CBD's anti-inflammatory properties could make it beneficial for conditions like arthritis.
Neuroprotective Effects
Research suggests that CBD may have protective effects on the nervous system, potentially benefiting conditions like epilepsy.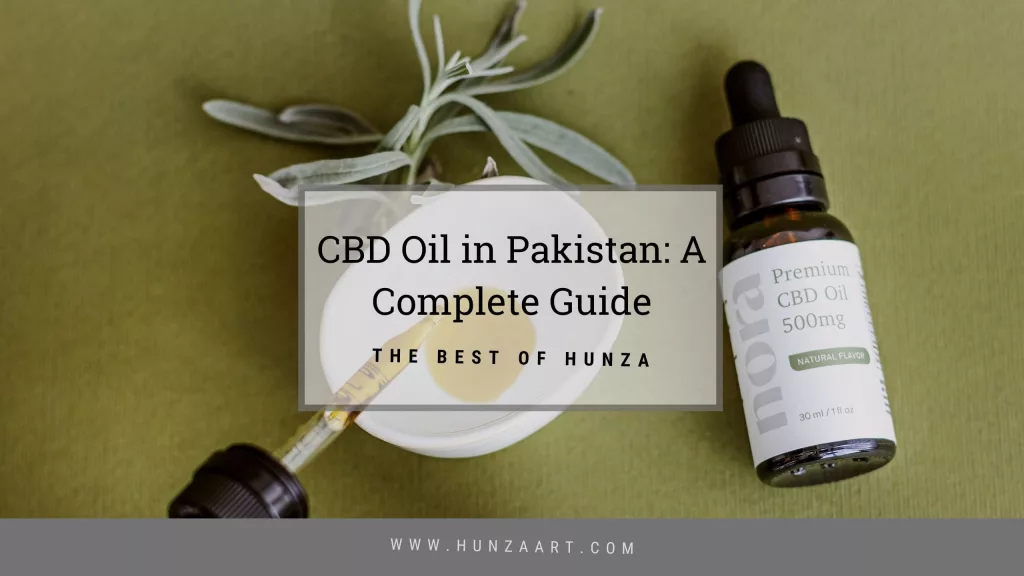 Side Effects
While CBD is generally well-tolerated, some users may experience side effects, which are typically mild and temporary. These can include:
Dry Mouth: CBD may reduce saliva production temporarily, leading to dry mouth.
Dizziness: In some cases, CBD could cause dizziness or lightheadedness, especially with higher doses.
Digestive Issues: CBD may affect digestion, leading to changes in appetite or bowel patterns.
When Do You See the Results of Using CBD Oil?
The timing of CBD oil's effects varies based on factors like dosage, consumption method, and individual response.
Some users report feeling the effects within minutes to an hour, while others might need several days of consistent use to notice a difference.
Patience is key, as finding the optimal dosage and waiting for cumulative effects is often necessary.
Who Should Not Use It?
Although CBD oil is generally considered safe, there are certain groups of people who should exercise caution or avoid it:
Pregnant or Nursing Individuals: Due to limited research on CBD's effects during pregnancy or breastfeeding, it's best to avoid CBD oil during these periods.
Those on Medications: CBD has the potential to interact with certain medications, so it's advisable to consult a healthcare professional if you're taking prescription drugs.
Children: The effects of CBD on developing bodies are not fully understood, so its use in children should be approached cautiously and under medical guidance.
Which CBD Oil Do Doctors Recommend?
Medical professionals recommend using high-quality CBD oil from reputable brands. Look for products that provide third-party lab test results, indicating the product's potency and purity.
Additionally, doctors may suggest starting with a low dose and gradually increasing until you find the right balance for your needs.
Buy CBD Oil Online in Pakistan?
Purchasing CBD oil in Pakistan is now easier than ever, thanks to the growing online market. Numerous online retailers offer a variety of CBD products, from oils to tinctures and even edibles.
When buying online, ensure that the website provides detailed product information and transparent lab reports. Remember that it's crucial to verify the legality of CBD oil in your region before making a purchase.
Best CBD Oil in Pakistan
Choosing the best CBD oil in Pakistan involves considering factors such as quality, transparency, and user reviews.
The best brand of CBD oil is Hunza Art. We have been growing hemp seeds at our home in Hunza for many decades now. Our hemp seed oil (CBD), is 100% organic and does not include any preservatives or additives.

Moreover, a countless list of customers have bought this and have given a positive response. In Pakistan, if you are looking for the finest and the most pure CBD oil, choose Hunza Art.
A Word From Hunza Art
At Hunza Art, we understand the growing interest in CBD oil and its potential benefits.
As a trusted source of wellness products, we encourage you to explore CBD oil with mindfulness and responsibility. Always consult your healthcare provider before incorporating new supplements into your routine. Our mission is to provide you with accurate information and premium products to support your well-being journey.
In conclusion, CBD oil holds promise as a natural remedy for various health concerns.
With careful research and consideration, you can make informed decisions about whether CBD oil is right for you. Remember to prioritize quality, follow recommended usage guidelines, and consult your healthcare professional when needed.
The world of CBD oil is evolving, and Pakistanis can now access its potential benefits with ease.
Q: Is CBD oil legal in Pakistan?
A: Yes, CBD oil with less than 0.3% THC is legal in Pakistan for personal use.

Q: What are the benefits of using CBD oil?
A: CBD oil may help with pain relief, anxiety reduction, improved sleep, and more.

Q: How can I use CBD oil effectively?
A: You can take CBD oil sublingually, mix it with food, or apply it topically.

Q: Are there any side effects of using CBD oil?
A: Possible side effects include dry mouth, dizziness, and slight changes in appetite.

Q: Can I give CBD oil to my child in Pakistan?
A: It's recommended to consult a doctor before giving CBD oil to children.

Q: What is the price of a bottle of CBD oil in Pakistan?
A: CBD oil prices vary based on brand, potency, and quantity; check with sellers for details. Hunza Art's premium quality CBD oil costs Rs. 4500 per 50 ml bottle 

Q: Where can I buy high-quality CBD oil in Pakistan?
A: hunaart is popular for its premium quality CBD oil. you can buy cbd oil from hunzaart.com
Q: How long does it take to feel the effects of CBD oil?
A: Effects can vary, with some feeling results within minutes to an hour after use.