Buy Apricot Oil – 100% Organic, Cold Pressed
Indulge in the purity and richness of our 100% organic cold-pressed apricot oil, straight from the pristine apricot kernels of the majestic Hunza Valley. In this product description, we'll delve into the myriad benefits and versatile uses of apricot oil for both your hair and skin. Learn why this golden elixir has been cherished for generations. Plus, we'll reveal its price in Pakistan, and how you can buy it with ease, all while enjoying the added convenience of free shipping on orders above Rs. 3999.
Unlocking the Secrets of Apricot Oil
Experience the natural wonders of this oil, derived through a meticulous cold-pressing process that preserves its organic essence. Our apricot oil boasts a legacy rooted in the fertile soils of the Hunza Valley, where apricot kernels are carefully sourced to ensure the highest quality.
Apricot Oil Benefits for Skin and Hair
Apricot oil, a timeless beauty secret, offers a plethora of benefits. Its emollient properties make it a potent moisturizer, soothing and hydrating your skin. It's also a reliable ally for your hair, promoting shine, softness, and strength. Rich in vitamins and antioxidants, it rejuvenates and protects, leaving you with a radiant, youthful glow.
Apricot Oil Benefits in Urdu
Apricot oil has been cherished in the Hunza Valley for generations. Known as "Khurmani Ka Tel" in Urdu, it is celebrated for its multifaceted advantages in traditional skincare and haircare routines. Discover the heritage of apricot oil and the timeless wisdom of its applications.
The Price of Luxury: Apricot Oil in Pakistan
At just Rs. 2500 for a 100 ml bottle, our apricot oil offers you an affordable luxury that's hard to resist. This high-end product comes in an elegant vacuum pump bottle, ensuring both convenience and preservation of its natural goodness.
Buy Apricot Oil in Pakistan with Ease
Experience the enchantment of apricot oil with the click of a button. We offer a seamless online shopping experience, allowing you to buy apricot oil in Pakistan effortlessly. Whether you're looking to revitalize your skin or enhance your hair's luster, this golden elixir is just a few clicks away.
Free Shipping Delight 
Enjoy Free Shipping on Orders Above Rs. 3999
To sweeten the deal, we're delighted to offer free shipping on orders exceeding Rs. 3999. It's our way of ensuring that you receive your apricot oil without any additional cost, so you can experience its wonders without the worry of shipping fees.
A Word from Hunza Art
Apricot oil, sourced from the heart of Hunza Valley, is your gateway to natural beauty and wellness. Explore its diverse benefits for your hair and skin, all in a high-end package that exudes luxury. With an affordable price of Rs. 2500 for a 100 ml bottle and free shipping on orders over Rs. 3999, it's never been easier to embrace the timeless magic of apricot oil. Buy apricot oil in Pakistan today and elevate your self-care routine.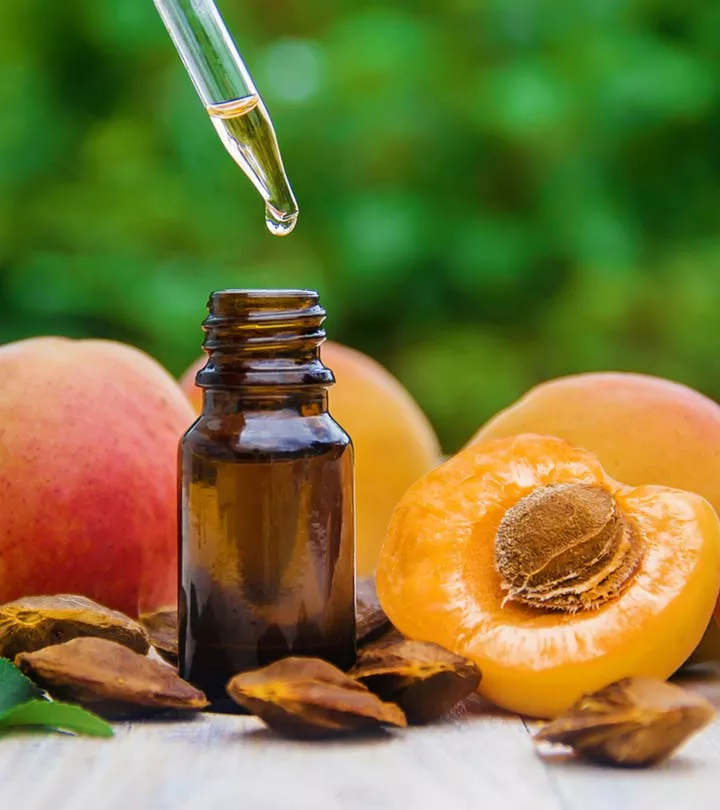 Benefits of Sweet Apricot Kernel Oil
Are you looking for an effective product that would (a) deeply moisturize your skin (b) Help you fight lines and wrinkles (c) Not be harsh for your sensitive skin, well that's a tall order for any formulation right? Don't worry here is your solution. Order yourself a bottle of organic cold compressed sweet apricot oil all the way from Hunza and get rid of all the above mentioned skin problems. 
Frequently Asked Questions
1
What is apricot oil, and what are the benefits of using apricot oil from Hunza Valley?
Apricot oil is extracted from the kernels of apricots, and is known for its high levels of vitamins A and E, as well as its moisturizing and anti-inflammatory properties. Apricot oil from Hunza Valley is especially prized for its high quality and purity.
2
How can I use apricot oil from in my skincare routine?
Apricot oil can be used as a moisturizer for dry, sensitive, or aging skin, and can also be used as a carrier oil for essential oils. It can also be used to soothe and heal skin irritations, such as eczema, psoriasis, or acne.
3
What are some of the different ways to use apricot oil?
Apricot oil has a variety of uses, including as a moisturizer for the skin and hair, a massage oil, and a carrier oil for essential oils. It can also be used in cooking and baking, as a replacement for other oils, or as a salad dressing.
4
How is apricot oil extracted, and what is the difference between cold-pressed and refined apricot oil?
Apricot oil can be extracted through either a cold-pressed or a refined process. Cold-pressed apricot oil is made by pressing the kernels to extract the oil, without using heat or chemicals. Refined apricot oil is made using a chemical solvent to extract the oil, which is then heated and filtered. Cold-pressed apricot oil is typically more nutrient-rich and has a stronger flavor than refined apricot oil.
| | |
| --- | --- |
| Weight | 0.09 kg |
| Dimensions | 15 × 25 × 55 in |