Who We Are?
 We are a group of individuals who are passionate about all things wellness and natural remedies. After years of searching for high-quality, organic oils that truly made a difference in our own health and well-being, we decided to take matters into our own hands and create our own line of premium oils.
All of our oils are rigorously tested to ensure that they meet the highest standards of purity and quality. Whether you are looking to nourish your skin, support your health, or simply indulge in a little luxury, our oils are the perfect choice.
Quality
Our CBD oil, apricot oil, and walnut oils are the epitome of luxury and quality. Our CBD oil is made from the finest, organically grown hemp plants, and is carefully extracted to preserve its purity and potency. Our apricot oil is cold-pressed from the finest apricots, and is rich in essential vitamins and nutrients that nourish and revitalize the skin. Our walnut oil is carefully crafted from the finest walnuts, and is packed with heart-healthy fatty acids and antioxidants. 
Why Hunza Art?
Well, for starters, all of our products are 100% organic and made with the highest-quality ingredients. We ship directly from Hunza Valley, so you can bet your money that our products are authentic! Plus, our team is dedicated to providing top-notch customer service and ensuring that every one of our customers is completely satisfied.
Free Shipping
We offer free shipping all over Pakistan. Doesn't matter how big your order, we will be sure to deliver it at your doorsteps, free of cost. 
Money Back Guarantee, NO Questions Asked
We are confident that you will love our products. and we believe in our products to bring all the right positive changes that you want. So we offer Money-Back guarantee, without asking a single question.
Don't like our products, sure! Just ring us up and we will arrange for its pickup.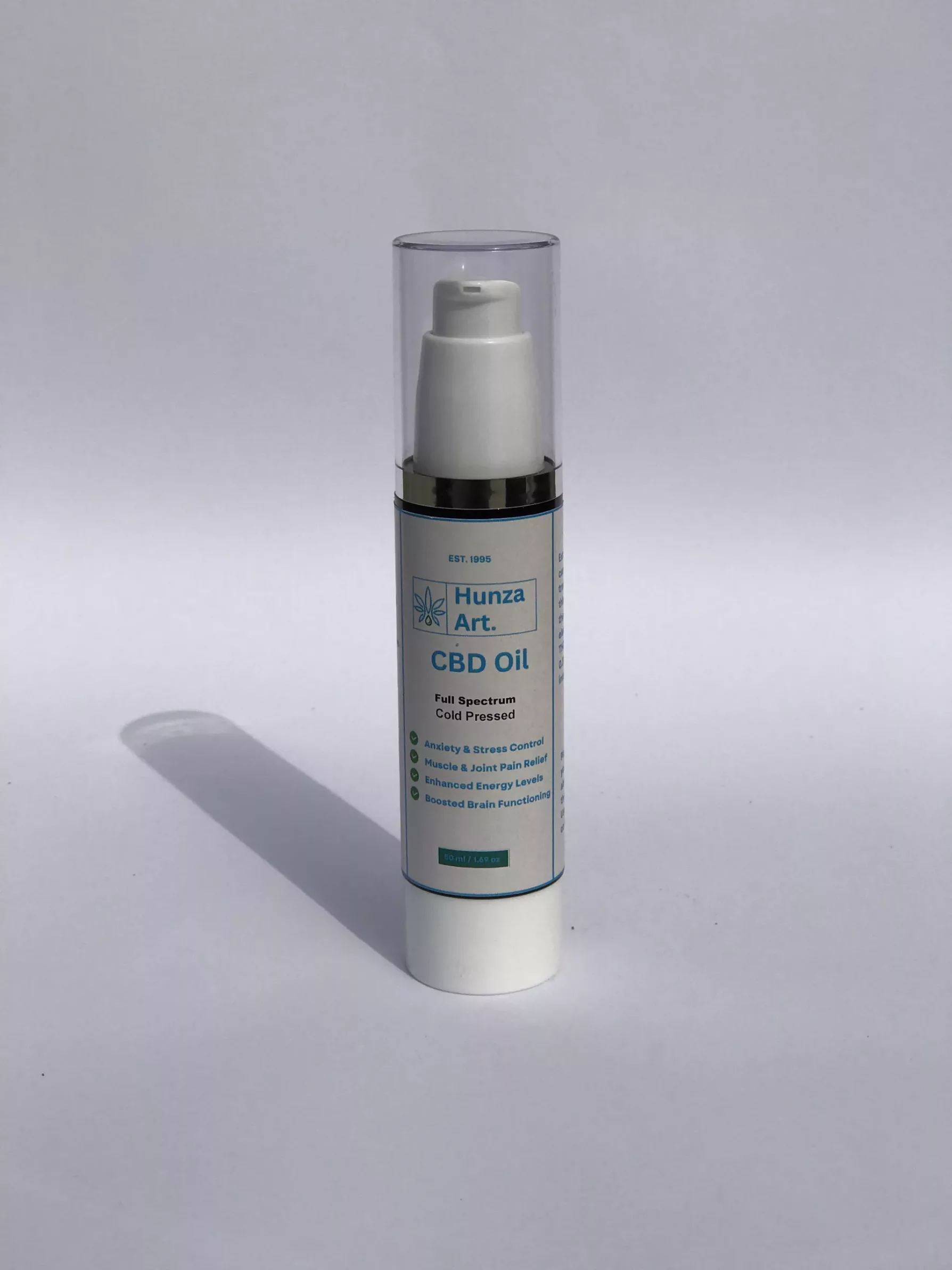 Learn more about our cold-pressed Hemp Seed Oil. 
Cannabidiol, or CBD, is a naturally occurring compound found in the cannabis plant. It has gained popularity in recent years due to its potential health benefits, including relief from anxiety, pain, and inflammation.
Mind-Blowing Benefits of Walnut Oil You Never Knew
Apricot Oil: Benefits, Price, How to Buy and Use